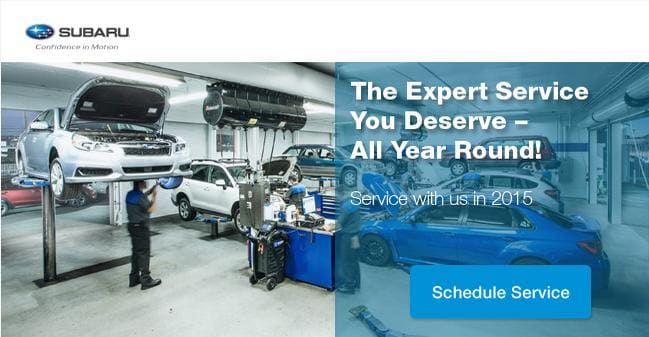 FIVE REASONS WHY YOU SHOULD CHOOSE TO SERVICE AT SUBARU OF KINGS AUTOMALL IN 2016:
1. EVERYDAY OIL CHANGE PRICE: $24.95 conventional oil change and $44.95 synthetic oil change.
2. CUSTOMER SERVICE: 4-time winner of Stellar Care award
for service in Cincinnati or Dayton.
3. CAR WASH: Fully-automatic car wash..
4. CONVENIENCE: We have expanded our hours! Mon., Tue. & Wed. 7am-7pm, Thu. & Fri. 8am-6pm and Sat. 8am-4pm.
5. EXPERT SERVICE: We are the only Subaru Dealer in Cincinnati or Dayton with 4 Subaru Master Technicians.
Thank you,
Subaru of Kings Automall Service Team