Classic
Covers major parts including engine, All-Wheel Drive, transmission, towing and car rental.
Gold Plus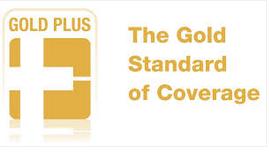 Includes Classic Plan coverage plus air conditioning, electrical, steering, front suspension, brakes and more.
























Variable Term Length
Choose from 8 different options covering up to 7 years or 100,000 miles.
Towing and Rental Benefits
During covered repairs, you'll receive towing and rental car reimbursements.
Comprehensive Coverage
Includes wear and tear, on-board computers and other items often excluded from service contracts.
Transferable Coverage
Choose from 8 different options covering up to 7 years or 100,000 miles.
Genuine Subaru Parts
Repairs are made with genuine Subaru parts by factory trained Subaru technicians.
No Deductible
Plans are available with no deductible or as low as $50-$100 options.
Added     Security FAQs
1. What's the most important thing I should know about an extended service contract?
It is important to know the company that is promising to pay you if your car breaks down. A contract is only as good as the company that backs it. Some dealers offer service contract products other than the Subaru plan. For example, you can purchase Subaru Added Security (the only extended service contract backed by Subaru of America, Inc.) or an extended service contract backed by an independent insurancecompany, which could be mistaken for Subaru-backed protection. Be careful when considering independent plans. Here are somefacts about independent companies:
The 10 leading independent providers 10 years ago are all out of business today. That means a large number of customers who had valid claims were not paid or received only partial reimbursements.
Independent providers profit only if their costs are less than what you paid for protection. Subaru Added Security's focus is on customer satisfaction, not extended service contract profits. Subaru wants your next car to be another Subaru!
On the surface many independent coverages appear to look like ours. The problem is they often require the use of inferior replacement parts, exclude important coverages like wear and tear, or make it extremely difficult to collect benefits.
2. What is an extended service contract?
It is a  contract between you and the provider, who promises to pay for specified repairs of mechanical failures during the  contract term (less a deductible, if any). It may also be referred to as an extended warranty or vehicle service  contract. Here are some key definitions to help you in selecting a plan:
Obligatory - a legal term for the company obligated to live up to the terms of the contract (e.g., manufacturer, dealer, or third-party company).
Administrator - the company hired by the obligor to handle claims, instead of doing it themselves (the administrator is not a party to the contract).
Breakdown - definitions vary from "failure of a component to work as it was designed to work in normal service" to "failure due to a defect in materials or faulty workmanship."
Normal wear and tear - when a part is not broken, but simply wears over time during normal use of the car.
Cause and effect - if a covered part fails and damages another part.
Deductible - the amount you must pay for a covered repair.
Surcharges - additional amounts you must pay to include coverage of certain items (e.g., All-Wheel Drive, high-tech components, on-board computers, seals and gaskets).
3. Do I really need an extended service contract?
An extended service contract is an important option. With the high technology built into today's cars, repair costs have risen dramatically and will continue to do so. With just one major after-warranty repair, the contract could easily pay for itself. Subaru is proud of its reputation for reliability and superior engineering. However, anything mechanical could eventually require repairs.
4. Is there any benefit to taking advantage of an extended service contract opportunity while a car is still under warranty?
As with  any other product, service contracts are subject to inflationary price increases. By purchasing it now, you can  lock-in at today's cost. In addition, if you take advantage of Subaru Added Security at the time of vehicle purchase, you  can include the cost in your monthly finance or lease payment. Plus, you may be entitled to benefits in addition to  the basic factory warranty, such as car rental, lodging and meal reimbursement for warranty repairs required when you're  traveling. Your plan can even include emergency roadside service for a jump-start, gasoline delivery, tire change,  locksmith service, road hazard tire protection, lost key retrieval, and computerized trip routing for up to seven years.
5. Why is a Subaru-backed extended service contract the best choice?
Subaru views a service  contract as an investment in customer satisfaction, rather than as a profit maker. We know that a satisfied customer will  likely be a repeat car buyer. Independent providers/insurance companies have no investment in your next car purchase. This  philosophy really makes a difference in the quality of their service contract product, and even more importantly when  it comes to honoring your claims.
What does an Added Security extended service contract cover?

You may choose from two different levels of coverage:

Classic Plan


Classic plans cover nearly 1000 parts in all major component  areas, including engine, transmission, drive trains, front suspension,  steering, brakes, electrical, cooling and fuel systems and air  conditioning. Also provides towing and rental car reimbursement for  covered repairs.

Gold Plan


Gold Plus plans include all Classic plan coverage plus  hundreds more parts. In fact they provide essentially the same  "bumper-to-bumper" coverage as the basic factory warranty. Only a few  maintenance items and body parts are not covered. The Gold Plus plan  also reimburses for lodging and meals when a breakdown interrupts your  out-of-town travel, plus: 24-hour emergency roadside assistance*, $100  allowance for "Sign & Drive" dispatched towing, jump start, tire  change, gasoline delivery, locksmith service, road hazard tire  protection, computerized trip routing, dealer locator service and travel  assistance.

Does Subaru also have a Maintenance Plan?

Yes, you can choose the maintenance plan best for you:

2 or 3 years/30,000; 36,000; or 45,000 miles
Mileage intervals - 3,750 or 7,500


These plans are especially attractive if you lease your  Subaru. You can include the cost in your lease payment. Then with the  maintenance plan, your only auto expense may be at the gas pump! And the  roadside assistance package is included at no extra cost.

Enables you to lock-in the cost of the scheduled  maintenance required to keep your basic factory warranty in force and  your car in tip-top running condition.
Provides service by factory trained technicians
Guarantees the use of genuine Subaru parts
Allows your car to be serviced at a quality Subaru dealer at a competitive price




What other benefits do Added Security contracts include?

Enhance the resale value of your car. Any remaining  coverage can be transferred to another private owner. (Must be  transferred within 30 days of purchase) Or you can cancel your coverage  and apply for a pro rate refund.
If you choose a plan with a deductible, you will pay it only once for each repair visit. Some other plans charge a deductible for each different component repaired during the same visit.
Added Security protects your investment and provides an inflation hedge on future repairs. As with other goods and services, the cost of parts and labor will increase.
To research details of the Subaru Extended Service Contract plans, and alternatives sometimes offered to Subaru owners, click on Subaru Plans vs. Some Other Plans.
When you're ready to shop for the best extended service contract for your new Subaru, click on Extended Service Contract Comparisons. Then print the handy comparison form to use as a reference when discussing service contract details with your dealer or financing institution.
Subaru Plans vs. Some Other Plans
| Contract Provisions | The Subaru Plans | Some Other Plans* |
| --- | --- | --- |
| Wear and Tear | Fully covered | Often excluded from coverage |
| Heads and Engine Blocks | Fully covered | Only covered if damaged by internally lubricated part |
| Cause and Effect | Fully covered | Often excluded from coverage |
| CVJ Boots | Fully covered | Often excluded from coverage |
| MacPherson Struts | Fully covered | Cover MacPherson housing only |
| Replacement Parts | Genuine new or remanufactured Subaru parts | Parts may be used, rebuilt or generic |
| Claim Administration | Trained Subaru factory technicians | Administrator's personnel |
| Obligor | Subaru of America, Inc. | Dealer or insurance company |
| Rental Car Reimbursement | $35/day up to $175 | May provide less coverage or none at all |
| Towing Reimbursement | $50 per occurrence | May provide less coverage or none at all |
| Trip Interruption | $500, if 50+ miles from home | If available, may be $200, if 100+ miles from home |
| Roadside Assistance | $100 dispatched towing, locksmith, gas delivery, tire change, battery jump, on-site minor repair, trip routing, lost key return, road hazard tire protection | Availability and benefits vary or may be offered for an additional charge |
| Transferability | $35 fee per occurrence | $35-$55 if transferable or only one time in life of car |
| Cancellation | Full refund first 90 days, pro rata thereafter, $25 fee | If cancelable, pro rata or short-rate method, $35 fee |
| Deductible | If applicable, one per repair visit regardless of the number of parts repaired | One per component repaired |
| Surcharges | Turbo | 4WD, AWD, hi-tech, electronics, seals and gaskets |
*Based on comprehensive marketing research of typical extended service contract providers.
How To Be A Smart Shopper
To be sure the extended service contract you buy will do what you need it to, make sure it is a genuine Subaru product. Ask to see an actual sample of the contract and read it carefully. Reputable companies will be happy to provide one to you. Don't be misled by fancy brochures.
Extended Service Contract Comparison
| | Added Security | Other Plans |
| --- | --- | --- |
| Is the extended service contract you are considering a genuine Subaru product backed by Subaru of America? | Yes | |
| Subaru Added Security is the only extended service contract backed by Subaru of America, Inc. | | |
| Does it cover wear and tear? | Yes | |
| It doesn't if it specifically excludes "low compression or gradual reduction in operating performance." | | |
| Does the contract define the term "breakdown" as, "the failure of a part to work as it was designed to work in normal service?" | Yes | |
| If it specifies "defect in materials or workmanship," it doesn't cover wear and tear. | | |
| Does it cover cause and effect? | Yes | |
| A repair of a non-covered part due to the failure of a covered part. | | |
| Does it cover constant velocity joint boots? | Yes | |
| Ask about other "exclusions" that won't be covered by the contract. | | |
| Is rental car reimbursement available if the service department has to keep your car overnight? | Yes | |
| Many programs require that the labor for the repair exceed eight hours to qualify for more than one day of rental coverage and allow only two days for parts delay. | | |
| Are only genuine Subaru replacement parts used for repairs? | Yes | |
| Some non-Subaru plans allow the use of used parts. | | |
| Will you be charged just one deductible each repair visit? | Yes | |
| Many programs charge a deductible for each component that needs repair, even if it is in the same repair visit. | | |
| Are AWD, high-tech components, on-board computers, seals and gaskets included in the base price? | Yes | |
| Many programs charge extra to cover these items. | | |
Questions To Ask Yourself:
Who do I want to be responsible for protecting me against unexpected repair costs?
A broker, insurance company or a third party that I never heard of?
A company that may not be in business when I need them?
Or is the best choice to be covered by Subaru?
Who truly cares how happy I am with my Subaru or if I ever buy another one?
A broker, a so-called administrator or an insurance company?
Or would I rather have Subaru on my side?
Subaru cares about you!